Most Common Types of Private Jets to Rent
Posted On 08/29/2017
A lot of travelers that have flown commercial airlines for years feel that the perks the airlines offer aren't worth annoyances they have to deal with. Many of these travelers whether for business or leisure are looking to private charter companies when they fly. Advantages to renting a private jet are:
No layovers or changing flights
No long lines
You choose when to board
No waiting for your luggage
Your flight can be customized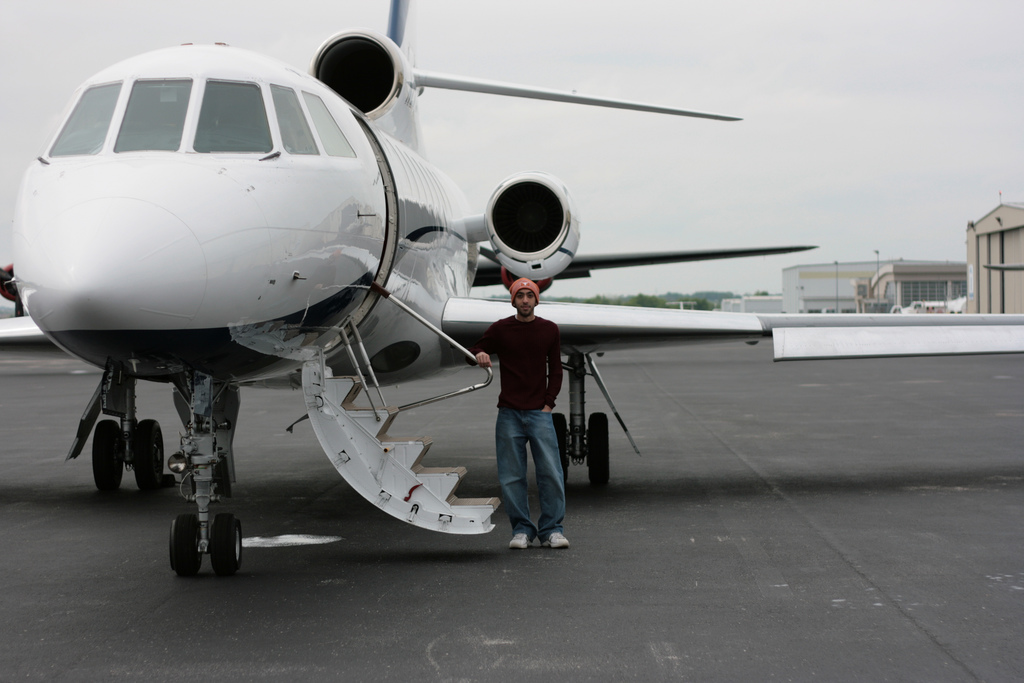 Classes of Private Jets
The private jet you choose depends on the number of passengers in the party, how much luggage will be aboard, and the route. There are three classes of private jets:
Light jets
Medium jets
Heavy jet
Make and Model
Light jets can carry between four and eight passengers and cruise at a speed of 460 knots, with a range of up to 1,500 nautical miles. Medium jets cruise at 510 knots, can travel up to 3,000 nautical miles and carry up to twelve passengers. Heavy private jets and VIP jets have a capacity of 50 passengers, have a range of up to 6,500 nautical miles, and cruise at 480 knots. Common private jets are:
Learjet Light Series
Citation Ultra
Citation Encore
Challenger 300 Medium
Falcon 50 Medium
Boeing 757 Executive/VIP
Airbus A318 Elite
Gulfstream G550
Learjet 35A
The Learjet 35A has the reputation of being the ultimate in light jets and is used by celebrities worldwide. The jet has a range of 2,000 miles and can land at any one of more than 3,000 airports. The Learjet 35A can comfortably accommodate up to eight passengers. The cabin is quiet, making it easy for business travelers to work en route to their destination. Amenities include Satellite phone service, DVD players, plush seating, and plenty of baggage space.
Citation Series
The Citation Ultra provides an exceptional experience when you travel. The Citation Ultra cruises at 45,000 feet, at 470 mph, and features Aircell Broadband Internet and Satellite phones. The forward galley features storage for catering, a bar, hot water, and coffee. The Citation Ultra can accommodate seven passengers and cruises at 500 mph.
Boeing 757 Executive/VIP
The Boeing 757 Executive/VIP can accommodate up to 62 passengers with private en-suite staterooms. The cabin has several sections to allow for comfort and privacy. The B757 can travel up to 4,500 nautical miles in nine hours. Boeing travels to more than 300 locations in more than seventy countries.
Airbus A318 Elite
The Airbus A318 Elite can accommodate up to 132 passengers. The cabin aisles and seats are wider, offering more comfort for travelers. The Airbus can travel to many destinations that larger aircraft fly to, and is an excellent choice for groups chartering a private jet for business or a vacation destination.